EXCLUSIVE INTERVIEW! Phantom of the Opera producer James Cundall shares Success Strategies & how to excel globally by running 6 international companies, plus enjoying idyllic 400-year-old farm residence in rural north England
(Photo below from the Masquerade scene of the 2012 production of
Phantom of the Opera
)
One of my most interesting interviews this year was with an international British entrepreneur---James Cundall---in the fascinating business of show business, the big business of musicals and other forms of entertainment.
A former investment banker, this guy has shifted to a no less hectic but totally different business arena of high-culture and world-class entertainment such as
Phantom of the Opera
,
Mama Mia
,
Cats
and many others.
I was earlier this year invited by his company to watch the sold-out performances of the world's most popular musical
Phantom of the Opera
in Johannesburg City, South Africa. When I did this interview in Manila, it was on the first day gala performance of
Phantom
.
Let us learn the success strategies and innovative thoughts of this banker-turned-showbiz entrepreneur.
Success strategies & a global view from the 'Phantom of the Opera' producer


Bull Market, Bull Sheet column by Wilson Lee Flores

The Philippine Star newspaper

September 3, 2012


James Cundall, chief executive of the UK-based Lunchbox Theatrical Productions Limited: "We plan to bring in next Dirty Dancing, Starlight Express and one day we shall bring Evita to Manila."
There's no business like show business. —Irving Berlin
He is one of the world's top entertainment entrepreneurs and chief executive of the UK-based Lunchbox Theatrical Productions Limited, which is behind the ongoing blockbuster musical
Phantom of the Opera
. Now being staged to sold-out audiences at the Cultural Center of the Philippines (CCP), Phantom producer James Cundall, 55, gave the
Philippine Star
an exclusive interview just before the star-studded Aug. 30 gala performance. Excerpts:
PHILIPPINE STAR: How many times have you been to the Philippines and what are your impressions?
JAMES CUNDALL:
I've been coming here to Manila 50 times for over 20 years. I've been coming here as fund manager and private banker heading the Hong Kong office of Global Asset Management (GAM) and later as Asia head of Rothschild Asset Management, and I've never seen so many construction cranes in Manila's skyline before. The Philippine economy is growing fast, you're doing well, even your stock market is up. The growth of the entertainment markets here in the Philippines and Asia follow robust economic growth. I foresee the blossoming of international productions and also those of local entertainment as your economy grows stronger.
I read that last year, in one season of Broadway alone, ticket sales reached nearly US$10 billion. I'm sure the West End of London has the same huge business. In terms of ticket sales and audience, what are the world's top musicals?
Yes, musicals on Broadway and the West End of London are massive, massive businesses. The markets here in Asia and in Latin America are growing fast. Live entertainment worldwide is a massive business and growing every day.
Phantom of the Opera
is still the world's biggest musical and also Broadway's longest-running musical. The other biggest ones are
Cats, Les Miserables, Miss Saigon
and
Lion King
. Among the new ones,
Wicked
is big among the next generation.
(Photo below of
Cats
musical produced by Lunchbox in Manila, one of the performers is Philippine-born international Broadway star Lea Salonga)
(Images below from the musical
Les Miserables
)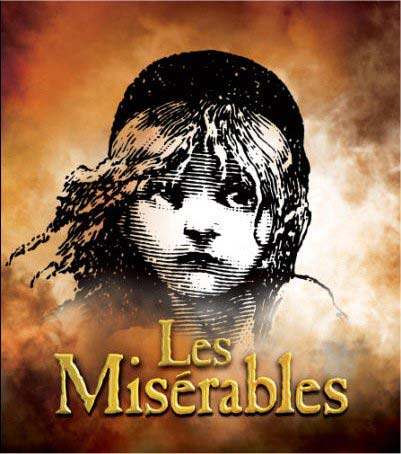 (Images below of Wicked the Musical)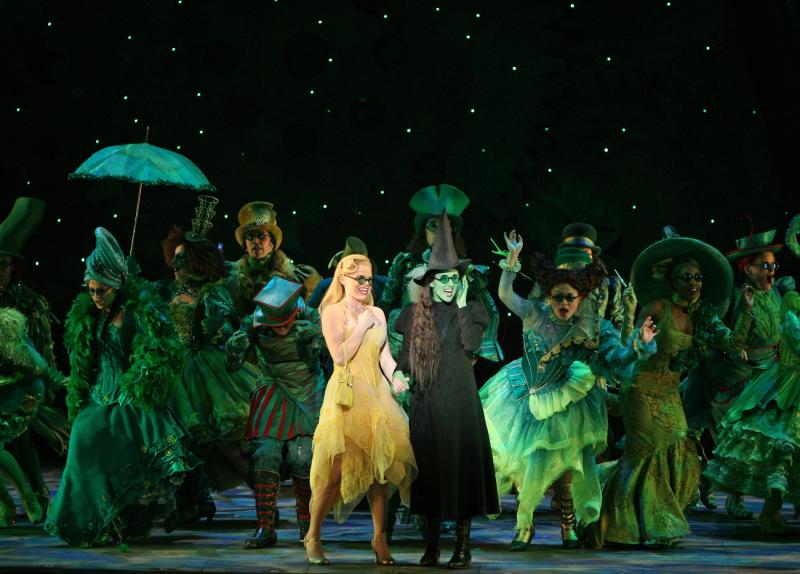 (Photos below from the musical
Miss Saigon
)
(Photos from
Lion King the Musical
)
You've excelled as an international banker and now as CEO of six companies worldwide, producing big entertainment shows in 22 countries. You were also producer of the outdoor opening ceremony of China's record-breaking Expo 2010 in Shanghai. What are your success strategies or tips?
Hard work and luck … we work very hard because in this business we start very early and end late at night. It is important to develop discipline of thought, to not be afraid of doing big decisions quickly. Always listen to every bit of advice that comes your way. Be a globalist; think globally. Ignore negative people and negative thoughts. Ultimately, trust your gut instincts. Another thing — if something smells bad, it usually gets worse.
(Photos of the outdoor opwening ceremony of China's record-breaking Expo 2010 in Shanghai)
So your advice to entrepreneurs and even professionals is to excel and think globally?
Yes. I'm producing
Phantom
here in Manila, and also tonight I have a show in Madrid called
Sleeping Beauty on Ice
, also a production in Singapore called
Slava's Snow Show
, plus 20 other shows. We have six Lunchbox companies in Europe, Asia and Australia/New Zealand regions. I'm a globalist. Ever since I was a private banker, I've learned to think globally — that there should be no boundaries for business. I've been thinking of the world as a small village. Whether it's finance, show business or other fields, it's the same.
(Photo below of
Sleeping Beauty on Ice
)
(Photo below of
Slava's Snow Show
)
Is it true your family's business was farming and auctioneering, then you went into banking and that your present global entertainment business just started out as a hobby?
Yes, our family has been in farming and also livestock auctions for five generations in England's North Yorkshire area. Did you know that I learned to sell cows in my youth? (Laughs) But I felt that it wasn't for me and told my father. Luckily a family friend was a stockbroker in London who helped me get a job at Schroeder Asset Management. Later on I was headhunted by Global Asset Management (GAM) and posted to run their Hong Kong operations for eight years. Later I was headhunted to Rothschild Asset Management's Hong Kong office to run their Asia business.
Is that the world-famous 200-year-old Jewish banking dynasty of Europe, which financed Britain's Suez Canal project as well as the founding of the world's fourth biggest mining giant Rio Tinto and the world's biggest diamond mining firm, De Beers?
Yes, that firm I was with was owned both by the British and French branches of the Rothschild family.
Have you met them? Why have they been so good in finance all these generations?
I've met all of them, because I was on the board and head of Asia. They were all fascinating. I think they're genetically — they have an inborn ability to make money. I don't know their success secret, I think it's genetics; they're just brilliant with finance.
(Images below of the successful, world-famous and historic Jewish banking clan of the Rotschilds, including a 1963 Time magazine cover and the family's coat of arms)
How and why did you get into the entertainment business?
While I was a banker in Hong Kong, I established Lunchbox Theatrical Productions originally as a hobby. Why? It's because I didn't play golf (laughs). Our first show we brought from UK's West End to Hong Kong was the
Barnum
circus show; the second one was
South Pacific
. The business started as a small idea, which became big. In 1996, we brought
Les Miserables
and
Cirque du Soleil
to Hong Kong, and they were both massive. In 1997, I had a falling out with one of the members of the Rothschild family and by that time Lunchbox was becoming big, too, so I decided to leave finance and go into the entertainment business.
(Poster below of a Barnum production)
(Image below of a poster of the
South Pacific
musical, not of the Hong Kong performance mentioned in this blog post)
(Photo below of the
Cirque du Soleil
show)
When did you first meet Filipino businessman Francis Lumen and how is it doing business with him in your Philippine productions?
I met Francis for the first time four years ago at Dusit Thani Hotel in Makati. It's wonderful doing business with him; he is charming, a talented businessman and has a great sense of humor. It was also absolutely fantastic working with Bambi Verzo here in Manila and Bob Sewell of Ticketworld.
(Photo below of Francis Lumen, Bambi Verzo and
Philippine Star
columnist Johnny Litton)
Is it true you're extending Phantom of the Opera at the Cultural Center of the Philippines (CCP)? Are any more extensions possible?
We've agreed to add 16 more shows due to high demand, but
Phantom
at the CCP ends on Oct. 14 and we cannot extend, because we're bringing it to South Korea immediately after.
(Photo below from
Phantom of the Opera
as staged in Cultural Center of the Philippines, Manila)
Another newspaper's front-page report said the OPM group of Filipino music entertainers had lodged a complaint against the foreign entertainers of Phantom. Your reactions?
The complaint of the OPM group, it's not our issue because we've conformed with the requirements of the Bureau of Immigration and Deportation (BID). They ultimately have their own issue. We've had no similar issues when we produced similar big productions in other Asian countries like Singapore, Hong Kong or China.
I hope
The Philippine STAR
newspaper can help highlight the fact that we have between 50 to 65 Filipinos behind Phantom of the Opera every night at the CCP: we've got one actor, 14 musicians, 40 backstage crews. What's enjoyable about
Phantom
here is we have brilliantly talented Filipinos having this wonderful opportunity to work with the world's biggest musical with the best music by Andrew Lloyd Webber, the most amazing set and costumes, great talents and a beautiful love story.
You and your Philippine business partner Francis Lumen have brought to Manila many big shows. What are your other new plans?
We plan to bring in next
Dirty Dancing
,
Starlight Express
and one day we shall bring
Evita
to Manila.
(Images below of
Dirty Dancing the Musical
)
(Photo below of
Starlight Express
musical)
(A poster of the musical
Evita
on the enigmatic, controversial and well-loved "rags-to-riches" late First Lady of Argentina)
Have you met former First Lady Imelda Romualdez Marcos, whom some have compared to the late Evita Peron?
Yes, I met her at the opening nights of
Cats
and
Mamma Mia
!, and I heard she's coming tonight to the gala opening of
Phantom
. Gosh, she's much taller than I thought. She loves music; she loves our productions.
How do you assess the world economy? Also, do you see America's economic decline due to the inevitable pattern of the rise and fall of superpowers similar to what happened to the once-No. 1 British empire?
On the future of the US, you'll have to ring Mr. Obama about that (smiles). On the world economy, it's complex. The British economy is very troubled, though the recent well-organized London Olympics can be a psychological boost. I suspect the world economy will stay strained and complex for many years to come, but it doesn't mean that economies will not grow. It just means the economic situation will not be as simple as it was in the 1990s and the early 2000s.
(Photo below of producer James Cundall in Manila with the hit musical
Mama Mia!
)
You're doing business in three continents the whole year with your six companies; where is home for you and how much time — if any — do you spend there?
I live at a farm in North England on 10 acres in the middle of nowhere. It's near a town called York, or 10 miles from York. It's near the hills. I live there on an old farmhouse with a straw roof built 400 years ago. I'm there seven months of the year.
(Note: This photo is not the farm residence of this British entertainment entrepreneur, but that of another north England place in the rural area too)
Wow! Of course, you must have Internet there, cable TV and maybe some cattle or crops?
(Laughs) Yes, I do have Internet, but I don't want cable TV, I have no time for TV. There are no crops or cattle where I live, just lots of grass and two fiberglass cows to remind me of my childhood (laughs).
* * *
Thanks for all your letters! E-mail willsoonflourish@gmail.com or follow WilsonLeeFlores on Twitter and "like" the Wilson Lee Flores page in Facebook.