Why this blog
Will Soon Flourish
? Yes, it rhymes with my name Wilson Flores, it also reflects positive optimism and also humility for those already successful, it expresses our universal quest for success...
Welcome to this new blog, which will be dedicated to all ideas, thoughts, hopes, news and anything else about success---whether financial, social, health, family or other forms of success.
One of the greatest success stories in modern world history was the late German Jewish scientist, 1921 Nobel Prize in Physics winner, music lover, hero of Israel, U.S. civil rights advocate, intellectual genius and teacher Albert Einstein. Here are his words about success...
Writer and speaker Dale Carnegie (1888-1955) himself was a great "rags-to-riches" success. Born poor on a farm in Missouri, USA, he taught people how to become better and more effective human beings through self-improvement, salesmanship, public speaking, etc. One of his all-time bestselling books is the 1936
How to Win Friends and Influence People
.
Like Dale Carnegie of America's first half of the 20th Century, I hope this blog can be our source of informations, tips and inspiration too. Here are some words of Dale Carnegie....
More truly successful than one of his infamous heiresses---great-granddaughter Paris Hilton---was the late Hilton hotel chain founder Conrad Hilton (1887-1979)
The late legendary American hotel tycoon Conrad Hilton once said: "Success seems to be connected with action. Successful people keep moving. They make mistakes, but they don't quit."
***
One of the world's inspiring "rags-to-riches" success stories and who has brought so much happiness to countless children was the late Walt Disney (1901-1966)
Here are some words from Walt Disney the dreamer....
One of the politicians and gifted writers in world history whom I admire was the late courageous, wise British Prime Minister and 1953 Nobel Prize for Literature winner Winston Churchill (1874-1965)
Here are some more words on success by the great Winston Churchill ....
Another reminder from Oliver Wendell Holmes (the famous early 20th Century U.S. Supreme Court Associate Justice or his father the prominent poet/doctor of the same name?)....
This blog hopes to also celebrate and study success stories of others, to benefit all of us, as the late self-made man of USA history President Abraham Lincoln had once said....
Let's buckle down to work everyday? There's no other real secret as reliable and true as hard work....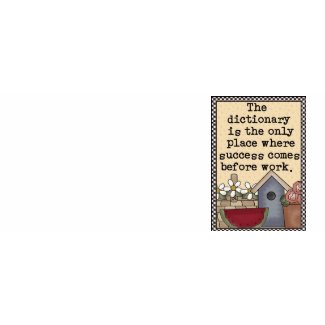 The late Apple founder Steve Jobs and the world's No. 2 wealthiest billionaire (once No. 1 before he donated a huge chunk of his fortune to philanthropy) Bill Gates of Microsoft are just some of the success icons I admire. We should study them and others.
Welcome to this blog Will Soon Flourish; share your comments and suggestions to me too?
We'll soon flourish!!!!!!!